Details
Code
SP-EMBA
Organizational unit
International Management Center
Fields of studies
Economics, Executive MBA, Management
Form of studies
Part-time
Level of education
Postgraduate (post diploma)
Language(s) of instruction
English
Admission limit
30
Duration
3 semesters
Recruitment committee address
Międzynarodowe Centrum Zarządzania
Wydział Zarządzania Uniwersytet Warszawski
ul. Nowy Świat 4
00-497 Warszawa
tel. 0 22 625 32 83
Office opening hours
Od poniedziałku do piątku 8.30-15.30
WWW address
http://www.mba.uw.edu.pl
Required document
Ask about this programme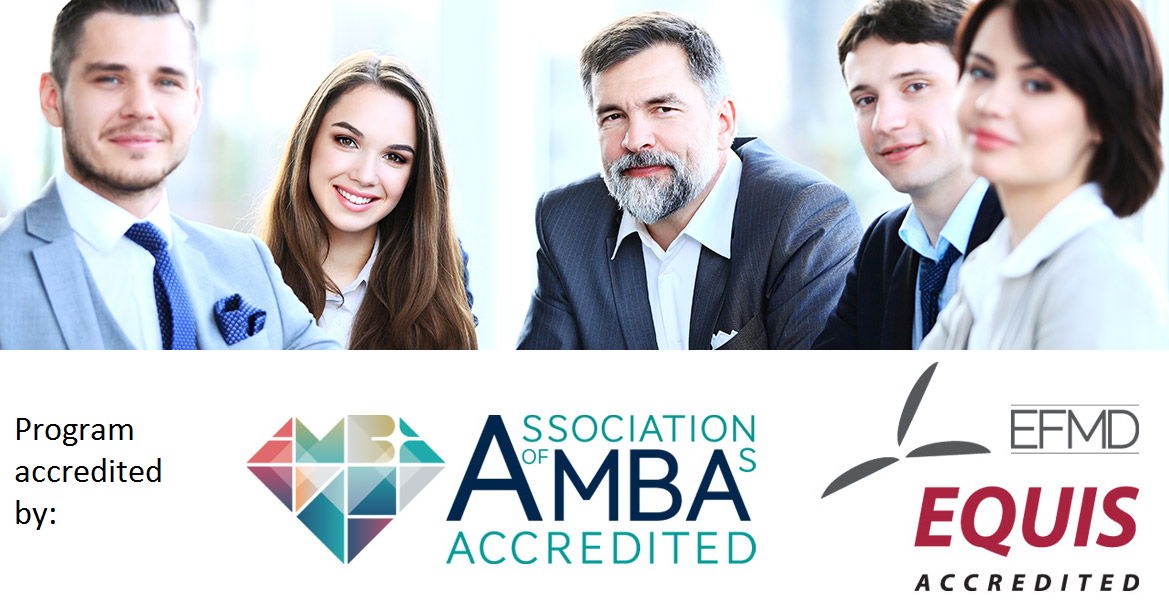 General information

The Executive MBA Program at University of Warsaw was first in its kind in Poland. In 1991, our joint Master of Business Administration degree program was offered as a partnership between the University of Warsaw and the University of Illinois and funded by the Mellon Foundation. Since then over 1000 students graduated from our Program.
Every year, CEOs, management board members, and their direct subordinates make 60% of our students, representing leading Polish and International enterprises.
The Executive MBA Program at the University of Warsaw:
is Designed for Executives
Concentrates on strategy and innovation in international contexts
is Accredited by AMBA and grants an internationally recognized MBA diploma
is Accredited by Equis
is Taught in English
is Staffed by faculty from Illinois, Cambridge, Oxford and Warsaw
Provides study tours abroad
Partners with the corporate world (ABB and DDB)
For more information please visit The Program website
Academic faculty

Program courses are provided by internationally renowned lecturers from University of Warsaw, University of Illinois, University of Florida, Central European University, University of Cambridge and other leading universities:
- prof. Hadi S. Esfahani (Economics of the Firm) - University of Illinois at Urbana-Champaign,
- prof. Prem Chandrani (International Business) - S P Jain Institute of Management & Research,
- Prof. Patrick O'Sullivan (Business Ethics) - Grenoble Ecole de Management (GEM),
- prof. Nicholas Petruzzi (Operations Management) - Penn State University,
- prof. Joseph Santora (Behavioral Science) - École des Ponts Business School,
- prof. Krzysztof Obłój (Strategic Management) Uniwersytet Warszawski,
- prof. Annela Anger-Kraavi (Ekonomia) - Cambidge University,
- Aneta Wilk-Łyś (Accounting),
- dr Mieczysław Grudziński (Financial Management) - Akademia Leona Koźmińskiego,
- dr Tomasz Ludwicki (Strategic Management) - Uniwersytet Warszawski, Wydział Zarządzania,
- prof. Grażyna Wieczorkowska-Wierzbińska (Statistics) - Uniwersytet Warszawski,
- prof. Krzysztof Klincewicz (Operations Management) - Uniwersytet Warszawski,
- prof. Grzegorz Karasiewicz (Marketing) - Uniwersytet Warszawski,
- prof. Jovana Stanisljevic (Negociations) - Grenoble École de Management,
- prof. Boris Lezhava (Marketing) - Caucasus University,
- prof. Adam Tatarynowicz (Networking Strategies) - Lee Kong Chian School of Business,
- prof. Tomasz Ochinowski (Strategic Leadership) - Uniwersytet Warszawski
and Others...


Recruitment
Application documents:
Application documents are available on the Program website.
Entrance exams:
Mathematics (basic calculus level), logical reasoning, and problem solving test,

English (reading comprehension and grammar),

Personal Interview (in English) with faculty and administrators from University of Warsaw and graduates of the EMBA Program
Tuition
The tuition for the 15-month Executive MBA Program is 8.000 USD and 44.900 PLN + 1000 PLN application fee.

In addition to the fee there are costs of two optional study tours to Mumbai (India) - 2750 USD, Cambridge (UK) - 1500 EUR and Illinois (USA) - 2650 USD.